Environment´s information
Lizárraga belongs to the Corridor of Arakil which is surrounded by the Natural Parks of Aralar and Urbasa-Andía, this last mountain chain is very close and in Lizárraga there is one of the three biggest lookouts to this Natural Park of many beech forests and meadows (other natural lookout is the Balcony of Pilatos in the circus of the birth of Urederra and the other one is in the panoramic place next to Palacio de Urbasa). Besides, as the touristic guides le tus known, there are many walks to run by foot or by bike where there are rocky places, beech trees, subterranean waters and shepherd's houses. There are three itineraries: the mountaineer's (greenpath), the shepherd's (red) and fountains' (blue path). I will let yo known that the megalithic station of the mountain chain of Urbasa is not marked so it is a little bit difficult to get there although it is worth it. There are many dolmens but you will also find menhires and some tumulus. Regarding to Aralar, its karstic massif offers to the mountain and hiking lovers some excursions. In the locality of Astitz, the cave of Mendukilo highlights with beautiful stalactites and stalagmites. At the top of the hill, 1341 m high, it is the shrine of San Miguel de Aralar. The surroundings of the shrine offer beautiful views to the Moutain Chain of Andía and the corridor of the Valley of Arakil, from where you can access to the shrine through a track.
Lizarraga
It is located in the valley of Ergoyena. It is surrounded by the mountain chains Urbasa, Aralar (natural parks) and Andía. Its parish of San Clemente is from a late gothic from the XVI century with added Baroque vaults lunettes in the nave. In the rebuilt hermitage of San Donato there is a Baroque altarpiece from the XVII century with Renaissance carving of the saint. There are also two hermitages dedicated to Saint Martín and Saint Adrián, this last one in the top of the mountain chain of Urbasa and next to the deep cut, excellent viewpoint. The house Apazanecua highlights in the village.
Tours
Walking between beech and oak forests, San Miguel de Aralar, cultural interest tours to Pamplona, Estella, Vitoria, San Sebastian, Bilbao, Logroño, thanks to excellent road network and the privileged geographic situation.
Activities
Agritourism, Hiking, Mushroom picking, mushrooms, biking.
WHERE TO GO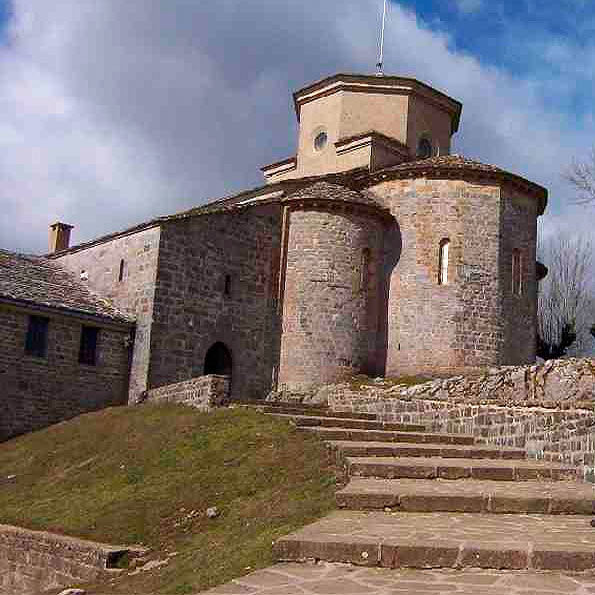 Santuario San Miguel de Aralar
Constituye uno de los centros de espiritualidad más conocidos de Navarra. Es un templo románico con tres naves y tres ábsides localizado en lo alto de la sierra de Aralar, desde donde se divisa una pa...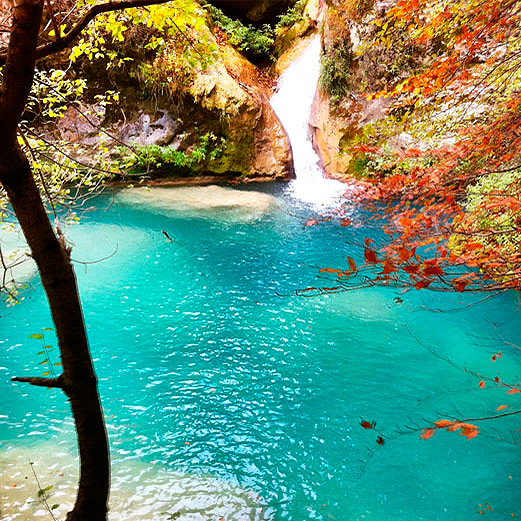 Nacedero del río Urederra
El manantial donde nace el río Urederra es de ensueño escondido a los pies de las murallas de piedra caliza de la sierra de Urbasa, el símbolo de los bosques navarros . Toda una una auténtica maravil...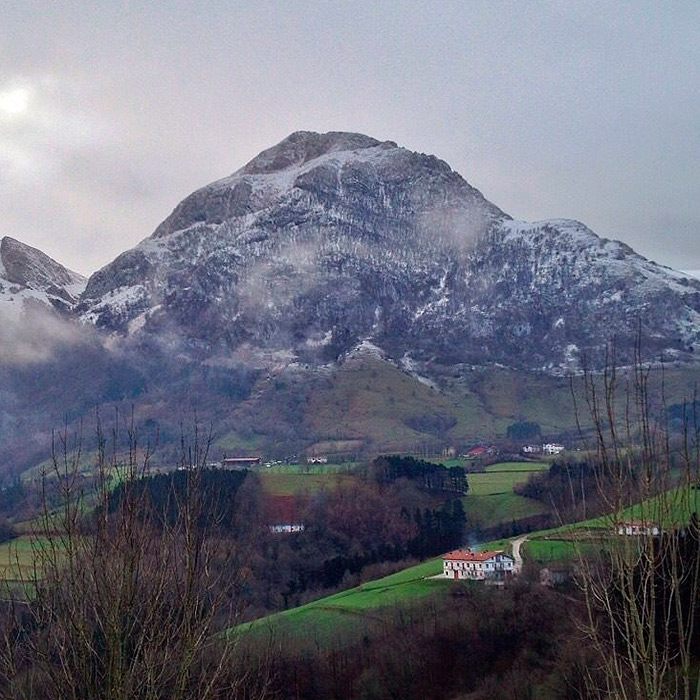 Pico Txindoki
Visible desde muchos los puntos del País Vasco, es el referente de la sierra de Aralar. Su alfilado pico de caliza y su arista, emblemática resulta para los alpinistas y amantes de la escalada.
UPCOMING EVENTS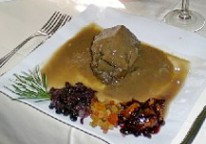 Jornadas Gastronómicas de caza
En Baztan, del 11 de octubre al 1 de diciembre
Con la llegada del otoño, la caza se convierte en uno de los principales reclamos del Pirineo Occidental navarro. Aficionados a la práctica de este deporte y amantes de la buena mesa tienen una cita i...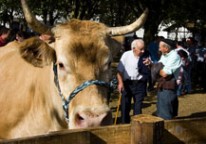 Ferias de Elizondo
En Elizondo, del 25 al 26 de octubre
Las Ferias y Mercados que se organizaban periódicamente en numerosas localidades navarras continuaron siendo, hasta comienzos del siglo XX, el principal centro de compra venta de los consumidores. En...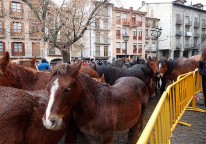 Feria de San Andrés
En Estella/Lizarra, del 30 de noviembre al 1 de diciembre
Tiene lugar en la Plaza de Santiago la tradicional exhibición de ganado y en la vecina Plaza de los Fueros, se expone una muestra de artesanía de la comarca. Además, a lo largo de toda la jornada se ...